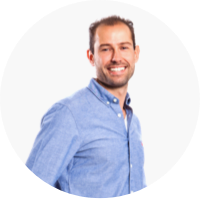 Customer service
Can I help you?
Questions?
You can reach us at:
Mon - Fri

09:30 - 17:00

Saturday

10:00 - 17:00

Sunday

Closed
Send us a message
We are Mastello
This is who we are. Originally a family company with big dreams. Young at heart and with an unconditional love for family and design. We are open to each other and to you, our customer, and have a down-to-earth attitude: "what you see is what you get." We like to continually develop and innovate. To that end, we closely follow new products, applications and trends. Our goal is to make designer sanitary accessories accessible for any bathroom lover. We do this by selecting high-quality yet affordable products. Our products come from different locations across the globe, from Italy to Indonesia and Australia. And if it is up to us, we go for the most sustainable option, whether it is about material choices, a product's lifespan, or the production method.
Meet our team
Meet our team
We personalise.
We want to help you furnish your bathroom based on what you like, what makes you happy. Because to us, a bathroom is not just a functional space, but an extension of your personality. Consider us consultants rather than dyed-in-the-wool salespeople. We give you the information you need to make your own choices. We also like to give you inspiration, combining our products to maybe make you change your mind. If we do: mission accomplished!
Our history
Team teak!
We've all had the experience: you know exactly what you want, but cannot get it anywhere. That happened to Dennis. His search for a washbasin unit made of real wood did not yield satisfactory results in the Netherlands. He extended his search area and ultimately found a factory in Java. The first bathroom units were made on the basis of his designs. Back home he decided to start selling the bathroom units he had recently discovered. This turned out to be a gap in the market, and Djati was born.
Djati is Indonesian for teak.
2009
Wash bowled over.
As you might expect, natural stone comes from nature. Mountains are hollowed out to obtained it and these cannot be restored. Based on his personal convictions, Mark went looking for an alternative and found the material Solid Surface: an artificial stone made of circular residual material with a very long life. He continued the trend and opened the first digital shop in the Netherlands to sell Solid Surface wash bowls and washbasins. He called his company Mastello.
Mastello is Italian for wash bowl.
2014
Stealing the show (room).
Dennis had already exchanged his attic room for a small showroom in Hilversum and with the arrival of Mark's collection it was time to start thinking big. Armed with a telephone, laptop and a wealth of knowledge, they joined forces in the current showroom at 2e Loswal in Hilversum. The area was furnished with teak bathroom units and Solid Surface wash bowls. Although they continued to run their own business, they liked sharing the space, just like their first real coffee machine.
2014
All in the family.
A logical next step when you want to offer your customers a comprehensive bathroom concept is to add taps to the product range. After some online research, the Australian company Meir caught their eye. A family company specialised in black taps; there was an immediate connection. Djati & Mastello started the exclusive cooperation with Meir, and were the first in the Netherlands to sell the black taps. It became a real bathroom trend.
2016
From sounding board to colleague.
Mark and his mate Rick regularly discussed business issues over a beer or two. After all, the people around you often give the best advice. When Mastello's business took off, it was not long before all Rick's good advice resulted in a permanent appointment. Rick's logistics background soon helped him play a prominent role in the company.
2017
The business merger.
At some point in time, it is logical and good business sense to merge. And although the brothers were already using the same showroom for a while, they had not officially joined forces yet. All tasks were divided, so that they could spend their time more efficiently. Do what you're good at, each with their own expertise. A solid basis for the rest of their business adventure.
2018
In the right direction.
Taking the lead does not mean you should never look back. Just look at the Italians, for example: they manage to introduce trend after trend. They do so by linking the past and the present. So when they wanted to add a line of taps, Mastello paid a visit to Italy. It was love at first sight when they saw the stainless steel taps. Their robust design and long life formed the right ingredients for a lasting relationship.
2019
First outsider in!
On the agenda is a long-held wish: a renovation of the digital showroom. There is so much still to share and so much not yet told. Time for a helping hand, a great talker with knowledge of content. The first official job opening was a fact. Sophie applied and immediately became part of the family. In addition to her story-telling talent and her interest in visual and textual communication, she also turned out to have a green thumb and an excellent sense of humour.
2020
Our team
The faces behind Mastello