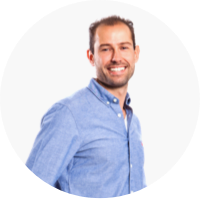 Customer service
Can I help you?
Questions?
You can reach us at:
Mon - Fri

09:30 - 17:00

Saturday

10:00 - 17:00

Sunday

Closed
Send us a message
Digitale rondleiding
Ben je op zoek naar informatie over onze producten, zou je vanuit huis een kijkje willen nemen in onze showroom of heb je advies nodig bij installatie?
Wij kunnen je een digitale rondleiding geven door onze showroom met behulp van een video call. Tijdens deze video call is er alle ruimte om vragen te stellen en kleur- of productadvies te krijgen. Daarnaast vertellen wij je natuurlijk graag wat onze producten zo bijzonder maakt.
De voordelen van een video call
Gewoon vanuit huis, zonder reistijd en zonder wachttijden. We plannen de afspraak van te voren met je in. Zo ben je ervan verzekerd dat één van onze adviseurs alle tijd en ruimte voor je heeft.
Een bijkomend voordeel is dat je onze adviseur jouw huidige badkamer kan laten zien, zoals de indeling en de afmetingen. Op basis hiervan kan onze adviseur je nog gerichter informeren en van advies voorzien.
Hoe werkt een video call?
Het enige wat je nodig hebt is een internetverbinding, een device en een video app.
Voor het voeren van een videogesprek kun je gebruik maken van je computer, tablet, laptop of telefoon. Hoe groter het scherm, hoe gemakkelijker het natuurlijk is om jou realtime onze producten te laten zien.
Er zijn meerdere gratis video apps te downloaden die je kunt gebruiken voor video calls. Wij hebben er meerdere beschikbaar zodat er vast en zeker een optie voor je bij zit:
Zoom

Google Duo

Microsoft Teams

WhatsApp

Skype
Kan ik op korte termijn een video call inplannen?
Jazeker. Nadat je onderstaand contactformulier hebt ingevuld, neemt onze klantenservice zo snel mogelijk contact met je op voor het inplannen van de call. De calls vinden plaats tijdens onze reguliere openingsdagen en -tijden.