Rose-gouden kranen
In het assortiment kranen van Mastello vind je de prachtige rosé gouden kranen van het merk Meir. Laat je inspireren door de rosé gouden kranen hieronder of kom langs in onze showroom in Hilversum om de producten in het echt te bekijken. De rosé gouden kranen van Mastello zijn van zeer goede kwaliteit en gaan vaak jaren mee. Met alle plezier geven we advies en helpen we je bij het maken van een keuze. Een rosé gouden kraan in je keuken of badkamer? Die is dichterbij dan dat je denkt!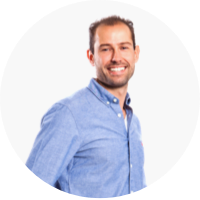 Customer service
Can I help you?
vragen?
You can reach us at:
Mon - Fri

09:30 - 17:00

Saturday

10:00 - 17:00

Sunday

Closed
Send us a message
95% available from stock

95% available from stock
Gekleurde kranen
Gekleurde kranen, je ziet ze meer en meer. Hoe dit kan? Een gekleurde kraan is een eenvoudige manier om je badkamer, keuken of toilet een nieuwe en luxueuze look-and-feel te geven. Een gekleurde kraan is een eye-catcher, die een simpele ruimte al gauw meer uitstraling geeft. Zo gaat een gekleurde kraan prima samen met een minimalistisch badmeubel of een standaard wastafel. Met een gekleurde kraan heb je minder bad accessoires, douche accessoires en andere tierelantijntjes nodig om de badkamer uniek te maken. De kraan doet het werk!
Soorten rosé gouden kranen
Rosé gouden kranen zijn er in alle soorten en maten. Ben je op zoek naar een inbouw badkraan, een inbouw wastafelkraan of een inbouw regendoucheset in rosé gouden kleur? Die hebben we voor je paraat! Je kunt gaan voor één enkele kraan of voor een complete set. Onze rosé gouden douche set in ronde vorm bijvoorbeeld, voorziet je doucheruimte van een hoofddouche, glijstang, handdouche en wandmengkraan. Dan ben je direct klaar!
Maar ook voor de keuken hebben wij rosé gouden kranen. Zelfs toilet accessoires voor in het toilet, zoals een toiletborstel met rosé gouden details of een handdoekhaakje, kun je vinden in ons assortiment. Zo kun je meerdere ruimten met elkaar laten matchen.
Rosé gouden kranen van Meir
Onze rosé gouden kranen zijn afkomstig van het Australische merk Meir en zijn van hoge kwaliteit. De kranen van messing laat Meir onder stroom onderdompelen in een kleurbad, dit wordt galvaniseren of electroplating genoemd. Zo voorziet zij haar kranen van een rosé gouden kleur, die bovenal niet tot nauwelijks slijt. Om dit te garanderen, geeft Meir 10 jaar garantie op haar rosé gouden kranen. Dan is de keuze snel gemaakt, nietwaar?
Service van Mastello
Rosé gouden kranen zijn hip en je koopt ze nu bij Mastello. Bij Mastello geniet je van een ruime keuze, 10 jaar garantie op de afwerking van onze kranen en jouw bestelling leveren we helemaal gratis. Een kleine badkamer, een grote keuken, een mini-toilet met strak design? Een rosé-gouden kraan is immer een goed idee! Je bestelt een rosé gouden kraan eenvoudig en snel op Mastello.nl.
Ook voor andere badkamer, toilet en keuken artikelen kun je bij Mastello terecht. Neem bijvoorbeeld een kijkje bij onze vrijstaande baden, spiegels met verlichting, douchewanden.