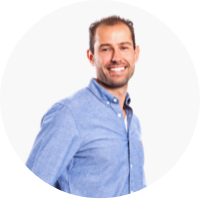 Customer service
Can I help you?
vragen?
You can reach us at:
Mon - Fri

09:30 - 17:00

Saturday

10:00 - 17:00

Sunday

Closed
Send us a message
We can't find products matching the selection.
Het prachtige materiaal solid surface
Mastello verkoopt al jaren prachtige producten gemaakt van het witte materiaal solid surface. Solid surface is slijtvast, naadloos én daardoor heel hygiënisch. Het witte materiaal is makkelijk te reinigen en past daarnaast door de mat witte look perfect in de badkamer. Kies bij onze solid surface legplanken voor een combinatie met mat zwarte kranen om een prachtig contrast aan te brengen, met een zeer luxe uitstraling.
Onze solid surface legplanken zijn verkrijgbaar in verschillende maten. Hierdoor hebben we voor iedere badkamer, van elke maat, een geschikte solid surface legplank. Hierbij is het ook belangrijk om te kijken naar het soort solid surface waskom dat je wilt installeren. Ga je voor een enkele waskom, of toch liever voor een dubbele waskom? Denk hierbij ook aan de vorm, zo hebben we prachtige ovale waskommen. De ovale waskom neemt meer ruimte in op een solid surface legplank dan de ronde variant. Daarnaast hebben we nog dikke solid surface legplanken en dunne solid surface legplanken. En wanneer je nog niet helemaal weet wat voor een kraan je wilt toevoegen aan jouw solid surface legplank, bekijk dan gerust onze RVS kranen, zwarte kranen en koperen kranen. Geen idee welke variant in jouw badkamer de beste optie is? Neem contact met ons op, we helpen je graag aan het perfecte product!
Solid surface legplank bestellen?
Bij Mastello bestel je gemakkelijk een solid surface mat wit legplank. Vul dit prachtige onderdeel aan met een een hoge kast van massief hout of met prachtige mat zwarte inbouw badkranen. Naast onze online shop kun je ook langskomen bij onze Mastello showroom in Hilversum. Dit is zeker aan te raden als je ook geïnteresseerd bent in andere solid surface producten, zoals onze solid surface baden, solid surface waskommen en solid surface douchebakken. Vragen over onze producten? Bekijk onze veelgestelde vragen en algemene voorwaarden voor meer informatie. Of neem contact op met onze klantenservice, we helpen je graag met al je vragen en opmerkingen.
Service van Mastello
Ben je op zoek naar een mooie legplank? Neem dan snel een kijkje naar onze solid surface legplanken en laat je inspireren. En wanneer je jouw badkamer compleet wilt maken, dan raden wij jou zeker aan om een kijkje te nemen naar onze solid surface vrijstaande baden, waskommen en toiletfonteinen. Solid surface sanitair van populaire merken vind je bij Mastello!